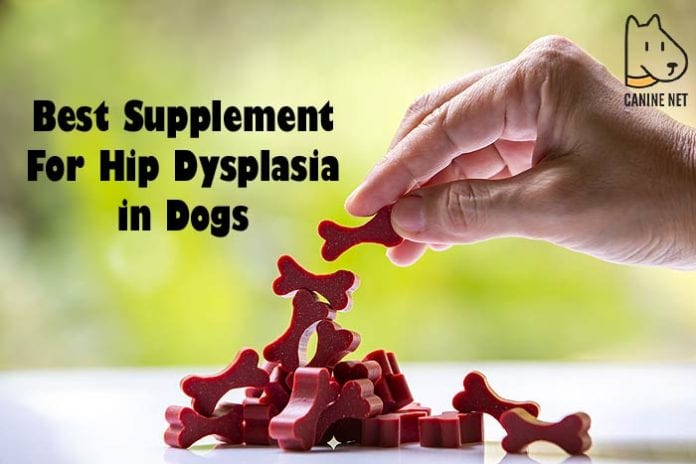 Hip dysplasia is a disorder of the skeleton that can affect not only your dog's motion but also their diet. You will have to adjust their diet to keep your dog's weight under control.
Best Supplement For Hip Dysplasia In Dogs
Our Pick
If we had to choose only one supplement for dogs that suffer from hip dysplasia or other joint issues, we would recommend the Nutri-vet supplement. This one comes in three different strengths, and it has a delicious flavor your dog will love.
We ♥ honesty! Canine Net earns a commission through the following hand-picked links at no extra cost to you.
If your dog already suffers from hip dysplasia, adding some supplements to their diet would significantly improve their health.
We put together a complex guide with everything you need to know about this condition and the best supplements on the market.
Best Supplement For Hip Dysplasia In Dogs – Comparison Table
Ingredients
Blue green algae extract, glucosamine, turmeric, omega-3, MSM
Hemp seeds, green lipped mussels, turmeric
Glucosamine, chondroitin, hyaluronic acid
Glucosamine, turmeric, MSM
Glucosamine, omega-3, MSM
Benefits
Increased mobility, alleviates pain
Reduced hip and joint pain, increased mobility
Better mobility, reduced pain, prevents arthritis
Pain relief, prevents arthritis, better mobility, reduced inflammation
Reduced pain, increased mobility, prevents joint pain and arthritis

What is Canine Hip Dysplasia?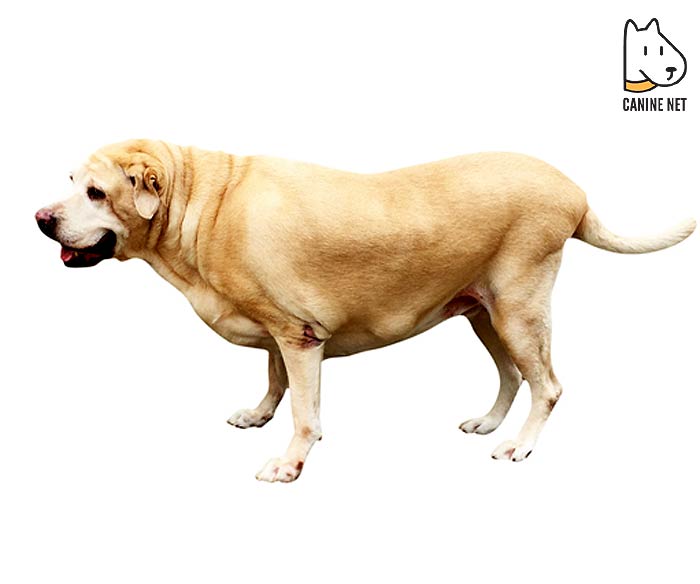 Hip dysplasia can affect all dogs regardless of their age or even their breed. This condition is an anatomic abnormality of the hip socket.
If the dog's skeleton didn't develop properly, hip dysplasia would appear even before they reached adulthood. In typical cases, the femur ball or head and the hip socket grow at the same rate. If your dog has hip dysplasia, these parts of its body will not grow equally, generating laxity and difficulty moving.
A loose hip joint, a hip dysplasia result, can lead to osteoarthritis or degenerative joint disease. Without proper care and adequate diet, this condition can worsen severely over time until your dog might have difficulty walking at all.
Suggested Reading:

What causes Hip Dysplasia in Dogs?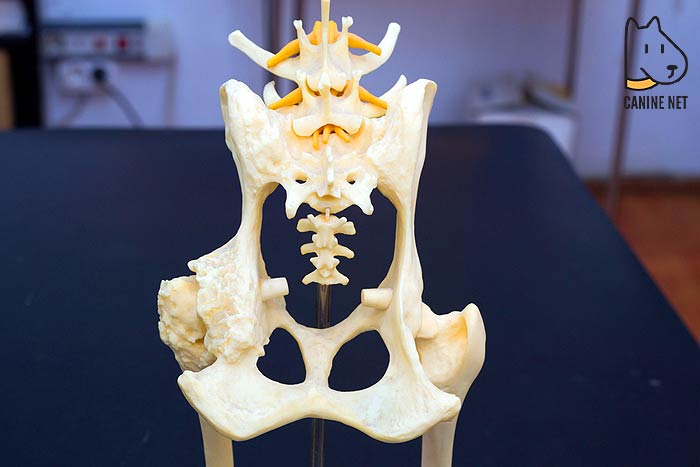 Hip dysplasia is usually a genetic disease, but it can also result from obesity and a poor lifestyle. If your dog overeats and doesn't get enough exercise, they might develop this condition before they get to be adult dogs. Here are some factors that might cause hip dysplasia!
The size of your dog: Larger dogs are more prone to develop this condition. Breeds like Great Dane, Saint Bernard, German Shepherd, or Labrador Retriever have a higher risk of experiencing his dysplasia. They can show the first signs even from the puppy stage.
Poor diet: The diet of your dog is essential for their overall health. A good diet should be adequate to the dog's size and activity level daily. If you overfeed them, they will become obese, which can lead to hip dysplasia. Also, if they are underfed and already have this genetic condition, it will only worsen. Obesity and an overall poor diet can lead to other joint conditions besides hip dysplasia. Your puppy might suffer from elbow dysplasia as well due to the same causes.
Lack of exercise or excessive exercise: The exercise your dog does each day is essential as well. If they have a relatively sedentary lifestyle, they will develop all kinds of health conditions. The same risk goes for dogs that have too much exercise daily. If your dog spends too much time being active, they might overuse their joints and even get specific injuries that could be temporary or permanent. It is essential to give your dog the type of exercise they need for their breed.
Suggested Reading:

How to tell if my dog has Hip Dysplasia?
If you are not sure whether your furry friend suffers from hip dysplasia, there are signs you can look after. While this condition requires a vet diagnosis, you can still get a clue by watching your dog closely.
A dog with hip dysplasia might not enjoy being as active as it usually would. They will sleep more and run a lot less than healthy dogs. They might not even be able to jump, run or climb as other dogs. So, if your dog can't go up the stairs, this might be the reason why.
Swaying or lameness could be other signs of hip dysplasia. If your dog has trouble walking straight, this could require further investigation with their veterinarian. Stiffness and limping are also signs that should make you look at the possibility of your dog's having this hip condition.
Some dogs will suffer from more serious signs such as enlargement of the shoulder muscles or severe pain when you try to move their hip area. A loss of the thigh muscle should also sign that something might be wrong with their joints.
Suggested Reading:

Vulnerable dog breeds for Hip Dysplasia
While all dog breeds can develop hip dysplasia or have this condition genetically, certain breeds are more prone to it than others.
As we mentioned above, larger dog breeds will be in more danger to suffer from hip dysplasia and other types of joint conditions.
Among the large breeds that can be most affected by hip dysplasia are Great Dane, Saint Bernard, German Shepherd, or Labrador Retriever, but you can also find it in mixes of other breeds with these breeds.
Suggested Reading:

How to Prevent Hip dysplasia in dogs?
As with all types of health conditions, prevention is better than treatment. But we have to specify from the start that not all types of hip dysplasia can be prevented. Most of them are even discovered when the condition is already chronic.
However, despite this aspect, there are still things you can do to help your dog feel better and reduce the impact of the symptoms.
A) Feed them a healthy diet
If your dog has the proper nutrition, they will not suffer from hip dysplasia so much as the condition will be kept under control. Feeding them a type of diet that supports joint health and development is essential for dealing with dysplasia risk or even its effects. You can add supplements to their diet that prevents hip dysplasia or keeps it under control.

B) Give your dog enough exercise
A great way to prevent hip dysplasia is by making sure your puppy has enough exercise to stay healthy. You don't want them to be too active and overuse their joints, but you don't want them to have a sedentary lifestyle either. Each dog breed has individual needs for activity, and your vet will tell you all about that according to the type of dog you have.

C) Have the needed screenings covered while they are still young
It can help you significantly if you offer your dog the medical checks before getting to the adult age. You want to give them screenings while they are young so that you can identify any joint problem ahead of time. The sooner you diagnose your puppy, the better you will be able to prevent any complications.

Is there a Natural Treatment for my dog's Hip Dysplasia?
You might wonder if there is a natural treatment for his dysplasia. The truth is that you have solutions to keep this condition under control. You can offer them supplements to support the health of the joints. If you start this at an early age, his dysplasia will not affect your dog as much when they become adults.
A natural treatment for dogs with hip dysplasia is hydrotherapy. Hydrotherapy involves a treadmill underwater or a program of exercise in the pool. Your dog should go through such a program with a certified trainer, but you can learn to guide them at home by yourself as well. This type of therapy will improve your dog's mobility and take away a lot of their pain.
Suggested Reading:

Does Glucosamine help Hip Dysplasia in dogs?
Glucosamine is a common ingredient in some dog foods as well as supplements. This ingredient is commonly found in larger dog breeds food as they are more prone to develop joint problems or arthritis.
If your dog suffers from a joint condition, your vet will most likely recommend a supplement based on glucosamine. These supplements can alleviate pain and other symptoms caused by hip dysplasia.
Glucosamine is an amino-sugar component and can be found in three different forms: glucosamine hydrochloride, glucosamine sulfate, or N-acetylglucosamine. This supplement is used in arthritis treatments not only for dogs but also horses and even humans.
However, its results depend on the severity of the disease and how the body reacts to it. The purpose of glucosamine is to help cartilage repair.
The best Glucosamine for dogs tends to be more efficient if it is used in the incipient phases of hip dysplasia or other joint problems.
Suggested Reading:

Can glucosamine cause liver damage in dogs?
Glucosamine is generally considered safe for most dogs.
However, you should talk to your vet if you plan to add this supplement to your puppy's diet. Some of the side effects of glucosamine include diarrhea, loose stools. In severe cases, glucosamine can lead to liver failure.
If you respect the dosage, your dog will not be at risk for any of these issues and side effects. But if you administrate them an overdose of glucosamine, you will expose them to such severe conditions and even put their life at risk.
Suggested Reading:

How do you comfort a dog with Hip Dysplasia?
If your puppy is suffering from hip dysplasia, you will naturally want to give them the best comfort to make them feel better. You can do several things to help your dog have a better and less painful life even if they suffer from this joint condition.
A) Make sure they sleep in a cozy bed
Your dog's bed should be cozy enough to help them not only relax but reduce some of the pain they experience due to having hip dysplasia. Choose a bed that is warm for winter months and cooler for summer ones. Also, try to find a dog bed that is firm enough to support their body and all the pressure points. Beds that are too soft are not a great idea for dogs that have joint problems.

B) Add supplements to help them get all the nutrition they need
Adding the right supplements to your dog's diet is also a great way to help them deal with this health condition. You can talk to your vet and see which supplement will be most efficient for your dog or choose one from the list below. Either way, a proper diet, and the right supplements can take away their pain and help them enjoy their daily activities more.
Suggested Reading:

C) Give them warm baths
Warm baths can help your puppy relax and sleep better as well. You can add some Epsom salt in the bath as well. Your dog will feel less pain after such a bath, and it is an excellent treatment for cold, winter days. Cold weather can intensify hip dysplasia, so a warm bath might be all your puppy needs to enjoy a peaceful and cozy sleep at the end of the day.

D) Use a heat pack
If you don't have the right conditions to spoil your puppy with a warm bath, you can always use a heat pack. You can place the heat pack close to your dog's hip and let them sleep with it. They will feel much better in the morning as the heat alleviates joint pain significantly.
Suggested Reading:

How long do dogs live with Hip Dysplasia?
Even if hip dysplasia is a serious condition that could affect your dog's life for the long term, that doesn't mean they can't still have a good life. With proper care, your furry friend can live many years even if they have such a condition.
However, if they are older than seven years, you might want to keep a closer eye on their symptoms. Do what you can to alleviate their discomfort and pain by offering them the right supplements and sleeping conditions.

Can Hip Dysplasia be cured without surgery?
Hip dysplasia can be kept under control with proper treatment and even eliminate some of its symptoms without surgery. However, since it is a skeleton condition, there are no natural cures that can eliminate it altogether. Surgery would be the only radical solution to hip dysplasia.
Your vet will evaluate your dog and decide if their situation is severe enough to pursue the surgery options. Not all hip dysplasia cases require surgery as they might be kept under control with other remedies and treatments.
A hip dysplasia surgery might involve an alignment of the socket and ball in your dog's hip or the replacement of the hip altogether.

What to look for?
To get the best supplement for your dog with hip dysplasia, here are some points you should keep in mind!
A) List of ingredients
You want dog supplements that will be rich in nutrients they need to reduce hip dysplasia issues and other joint conditions. Glucosamine is one ingredient to look for in such a product and omega-3, turmeric, and other natural ones. You might also want to make sure that such a supplement doesn't contain any ingredient your puppy might be allergic to. If you can get a hypoallergenic supplement, it would be even better for them.

B) Types of dogs
Each dog supplement is made for specific breeds, while some will suit all types of dogs. This is why you have to check the labeling of such a product and see if it is suitable for small, medium, or large breeds. Giving your dog the type of supplement that they need according to their breed is essential to help them enjoy all the supplement benefits.

C) Flavors
Dog supplements, just like dog food, come in various tastes and flavors. You can find them in chicken flavor, bacon flavor, and even duck or fish flavor. You can also find supplements in beef flavor, so choose the ones you know your dog loves the most.

D) Administration
You will most likely administrate these supplements as daily snacks since most of them come in the form of chew bites. But you can also find ones that can be mixed with your dog's food. However, the best choices tend to be the bite supplements as they are more concentrated. Follow the dosage recommended on the package and what your dog's vet recommends you. Hence, you avoid potential side effects caused by overdosing.

E) Benefits
Each dog supplement is made with a specific focus in mind. You will want to look for those supplements that alleviate hip dysplasia symptoms and even prevent complications such as arthritis cases. Therefore, the ingredients in such supplements should fulfill a dog's needs that suffer from this condition or other joint conditions.

Best supplement for hip dysplasia in dogs
The following dog supplements are great for dogs with hip dysplasia, but they are healthy options for all types of dogs too. If you have other questions regarding a particular product, don't hesitate to talk about it with your vet.
1. ACTIVPHY Hip + Joint Supplement for Dogs
This Activphy hip and joint supplement is just what your puppy needs to stay in great shape.
This supplement comes in the form of soft chews, which are easier for your dog to enjoy.
You can count on this supplement for medium to large breeds, but it comes in a version for small breeds as well.
This supplement is excellent for senior dogs or dogs of at least seven years of age in terms of age.
Once you start using this supplement on your dog, you should see improvements in their mobility in the first month. It is clinically tested, and one of the best supplements your vet will recommend.
This supplement is anti-inflammatory, and antioxidant thanks to turmeric, vitamin E, blue algae extract, alpha-lipoic acid, and vitamin C.
Most dogs need one chew bite a day, but two pieces a day might be necessary for larger breeds.
After a first month of administrating this supplement to your dog, you should see improvement in hip and joint mobility and be a lot more active.
Pros
Easy to administrate as treats.
Improvement in hip and joint health after a month.
Comes in a version for each size of the dog.
Contains antioxidant ingredients
Anti-inflammatory properties
Cons
Not as easy to find on the market as other supplements.
Not recommended for younger dogs.
Check Price on Amazon

2. Only Natural Pet Hip & Joint Hemp Soft Chews
If you are looking for a natural supplement to support your dog's hip and joint health, this one is a great option.
There are 60 chew bites that you can give to your puppy instead of treats. They will love the taste of this product and find it very easy to eat.
The essential ingredient for this supplement is hemp. But besides hemp, this supplement contains other ingredients such as fatty acids.
This supplement has anti-inflammatory properties, and it will improve your dog's mobility as well as joint health. These benefits make this supplement perfect for dogs suffering from hip dysplasia.
A significant advantage of this supplement is that it will reduce the pain your dog feels due to the hip condition they have. They will walk, run and even sleep better.
This dog supplement is developed by veterinarians. It also comes with turmeric, green-lipped mussels, and other ingredients to help your dog feel better as soon as possible.
Pros
For all types of dogs.
Chew bites
Only natural ingredients
Easy to administrate
Fast relief
Cons
Takes up to 4 bites a day for large breeds.
Not hypoallergenic
Check Price on Amazon

3. Nutri-Vet Hip & Joint Chewable Dog Supplements
Another supplement that your dog will benefit from comes from Nutri-Vet. Besides being very good for your pet's health, they will also love the taste of these bites.
This supplement contains glucosamine which is used in arthritis treatments and hip dysplasia as well. Besides glucosamine, these supplements also contain chondroitin, which helps alleviate pain and increase mobility.
You can purchase this best joint supplement for Labradors in jars of 120 pieces, 150 pieces as well as 180 pieces. It also comes in different strengths, so it can help your dog best according to their condition.
Each bite contains hyaluronic acid, which improves joint health and better development for your dog.
You can administrate this Glucosamine chondroitin for dogs to all breeds, regardless of their age, and it will be just as efficient.
The liver taste of these chew bites makes them that much more delicious for your puppy.
Veterinarians worldwide back this supplement up as a great treatment for dogs suffering from hip dysplasia. It will help dogs with other joint issues, so it is definitely an excellent dog supplement to add to your pet's diet.
Pros
Recommended for all types of dogs.
Great for puppies and adult dogs as well.
Tasty liver flavor
Contains glucosamine
Recommended by veterinarians
Cons
Strong smell that some dogs might not like.
It is not an all-natural product.
Check Price on Amazon

4. Pet Naturals of Vermont – Hip + Joint PRO
For those who want a natural supplement to alleviate hip dysplasia symptoms, Pet Naturals' supplement is one of the most efficient options.
You can find these supplements in jars of 60 pieces or 130 pieces, and they will suit dogs of all ages.
This supplement's main ingredient is glucosamine sulfate, so these supplements are so efficient for dogs with joint conditions.
This dietary supplement is more concentrated than other similar supplements, so you will see your dog feels better in a shorter period.
As these best joint supplement for golden retrievers come in a duck flavor, you can be sure that your dog will love to eat them every day, and they will even look forward to their snack.
This supplement is ideal for active dogs and senior dogs that need to regain their mobility and enjoy their walks more.
Pros
Different jar sizes available.
Ideal for all types of dogs.
Tasty duck flavor
Increases mobility
Contains glucosamine
Cons
Some dogs might find this supplement addictive.
Need to be stored in cool temperatures during summer to conserve its benefits.
Check Price on Amazon

5. Strawfield Pets Glucosamine for Dogs
This Strawfield supplement is perfect for dogs that suffer of hip dysplasia but not only them. It will bring plenty of health benefits to all pets.
The main ingredient in these supplements to prevent hip dysplasia in dogs is glucosamine, followed by turmeric and MSM, making it very efficient in improving joint health.
The flavor of this treat is a natural bacon one, and your dog will simply love each bite of it.
The soft chews in this product are perfect for all breeds, from small dogs to large ones. They will suit dogs of all ages as well. So, if your puppy suffers from hip dysplasia or other joint issues, you can administrate this supplement to them all their life.
This supplement will reduce your dog's joint and hip pain, help them increase their mobility, and prevent arthritis.
You will not find any grain in the ingredient list or any toxic ingredients. This supplement is entirely safe for all dogs.
Pros
Tasty bacon flavor
Contains glucosamine, turmeric, and MSM.
Perfect for all types of dogs.
Suitable for dogs of all ages.
Prevents arthritis
Cons
Doesn't come in different flavors.
Might be too scented for some dogs.
Check Price on Amazon

6. VETIQ Maximum Strength Hip and Joint Supplement
The last dog supplement that might just change the life quality for your pet is this Vetiq product.
You can find this best joint supplement for German Shepherd in different sizes, from 22 oz to 60 count and 90 count bags.
The chicken flavor of these supplements will make them hard to resist for any type of dog.
Besides glucosamine, these supplements contain ingredients such as omega-3, MSM, and other nutrients.
Each chew bites your dog has of this supplement will improve their hip and joint strength and reduce hip dysplasia and arthritis symptoms.
This supplement will help your dog have stronger muscles and lubricated joints so they will not experience so much pain. It also supports healthy cartilage development.
Pros
Different sizes available
Chicken flavor
Glucosamine, omega-3 and MSM.
Easy to eat as treats.
Reduce joint and hip pain.
Cons
They are not hypoallergenic.
They don't come in other flavors.
Check Price on Amazon

Top-Rated Supplement For Hip Dysplasia In Dogs
Our Pick
There are several reasons why this supplement from Nutri-Vet is a perfect choice for your dog.
We love the fact that you can choose between extra strength, regular strength, and advanced strength so you can get precisely what your dog needs.
The fact that it comes with glucosamine is another big advantage. This amino sugar is commonly used in treating arthritis as well as other joint conditions.
You will notice that this supplement comes under the National Animal Supplement Council seal, which confirms its superior quality.
This product's liver flavor will make your dog look forward to the next treat, and you can keep feeding it to them daily for many years.
Even if hip dysplasia is a severe condition, you can still keep it under control with proper care for your pet. Watch your dog for potential symptoms so that you can identify this disease early.
Adding one of the supplements in this list to their diet will improve their mobility and general health.
Make sure you take your dog to the vet if you notice any unpleasant reactions to a supplement or if you don't see improvements in their condition.

Key References
"Canine Hip Dysplasia | American College of Veterinary Surgeons – ACVS". Accessed March 17, 2021. Link.