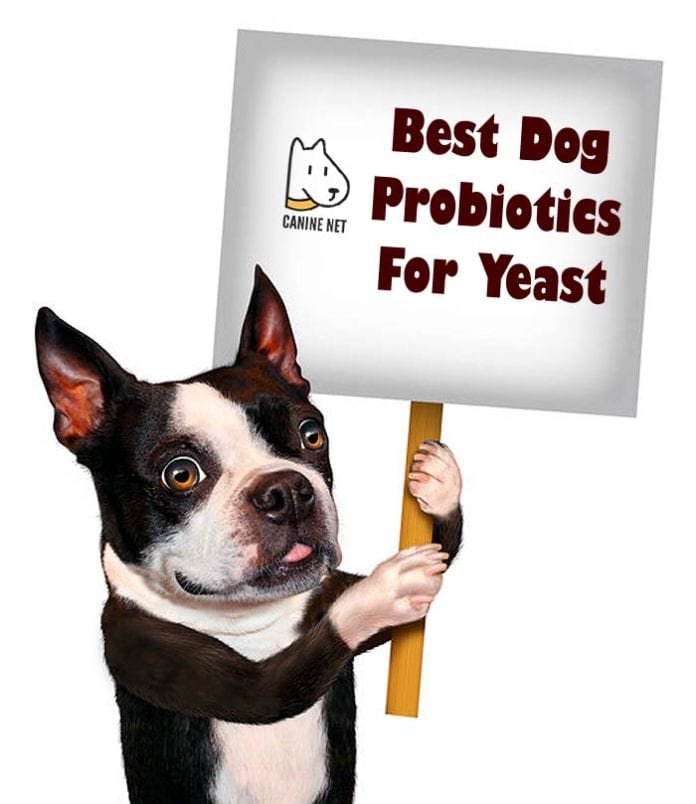 Best Dog Probiotics For Yeast: If your dog has a digestive problem or a yeast infection, you will want to address it right away, so you avoid complications. Your furry friend will not tell what is wrong with them, so you will have to pay attention to their symptoms and overall behavior to discover the problem.
Taking them to the vet when you think something is wrong with their health is very important for their lives and can also be a lifesaver.
Best Dog Probiotics For Yeast
Our Pick
If we had to choose just one probiotic to help your dog move past yeast infections and other digestive issues, we would go for the Total biotics probiotics. These probiotics will treat and prevent more than just yeast infection.
We ♥ honesty! Canine Net earns a commission through the following hand-picked links at no extra cost to you.
When it comes to the health of the digestive system, the presence of good bacteria is essential. Good bacteria help the digestion of food, and it supports the body in assimilating the nutrients it needs.
If your dog has a digestive problem, chances are that there is an unbalance between the good and bad bacteria in their system. Giving them probiotics will help their body restore the balance it needs.
There are probiotics for dogs that address even other health issues such as different pains or allergies. If your puppy has a yeast infection, giving them the right type of probiotics might help them get better.
We put together a guide that will help you choose the probiotics your dog needs and a selection of products that you can count on.
Best Dog Probiotics For Yeast – Comparison Table
Other health issues
Coat quality, Skin issues, Constipation, Diarrhea, Nutrient absorption, Improves immune system
Yeast infection, Skin and coat issues, Shedding control, Allergy control
Yeast infection, stomach aches, diarrhea, constipation, allergy control
Yeast infection, gut balance, diarrhea, constipation, stomach ache
Balances gut microflora, Yeast infection, Tummy aches, Diarrhea, Constipation
How do dogs get a yeast infection?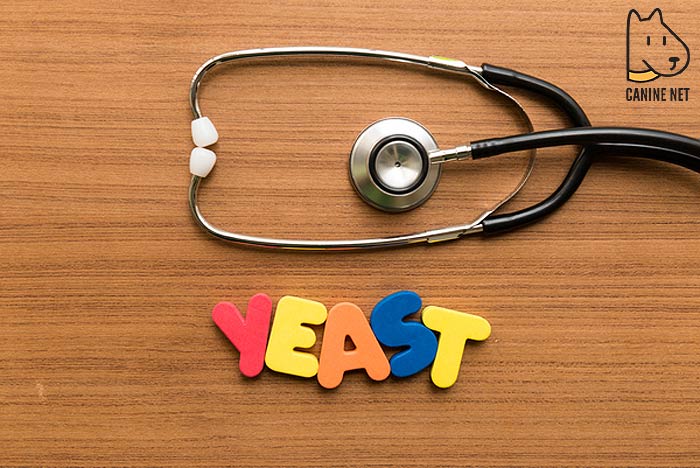 Yeast infection is quite common in dogs, and it can happen in different areas of their body. This is an inflammation of the skin in areas where the skin folds, such as ears, belly, paws, or other humid areas.
While yeast infection can be worrisome for the owner and unpleasant for the puppy, it is still something you can treat.
When the oil of the skin is produced in excess, bacteria might start growing on the surface, creating the yeast infection condition.
Dogs with a healthy immune system might be able to fight this type of infection without medical treatment. But if your pet doesn't seem to control it naturally, you will have to consult your vet about it before it gets worse.
The consequence of not being able to treat yeast infection in the beginning phase is that it could turn chronic and require more serious and permanent treatments.
It is essential to know that yeast infection is not a contagious condition. So, your dog didn't contact this condition from another pet; it was either an excess of oil or a skin allergy that they developed due to a poor immune system.
This is why keeping an eye on the general; your puppy's health is essential to avoid such situations.
Suggested Reading:

What to feed when dog has a yeast infection?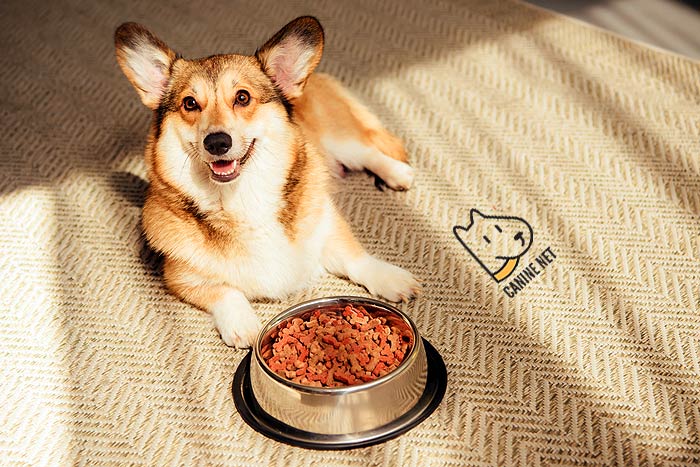 With or without a yeast infection condition, your dog's diet is essential for their health. If your dog suffers from a yeast infection, your best bet in trying to help them is to cook their food. This way, you will choose the ingredients and have complete control over the seasonings.
Feed them a diet based on lean meat and veggies while you stay away from carbs, at least until the infection is under control. You can mix chicken breast with boiled veggies and serve it to your pet.
Instead of chicken, you can also use beef, pork, or even different types of fish. Make sure to consider your dog's allergies but also their preferences in the process.
You can also feed them dehydrated food that you can find on the market. All you have to do is add warm water over it and allow the food to absorb the liquid until it is ready.
If you have to feed your dry pet food, it is essential to read the ingredients. Try to choose the label "limited ingredient whole food " and don't compromise when it comes to the quality of the food.
Dry food alone, however, should be your last option. Many pet foods available on the market comes with ingredients that are not healthy for your dogs, such as preservatives and extra salt.
Suggested Reading:

Does human probiotics work for dogs?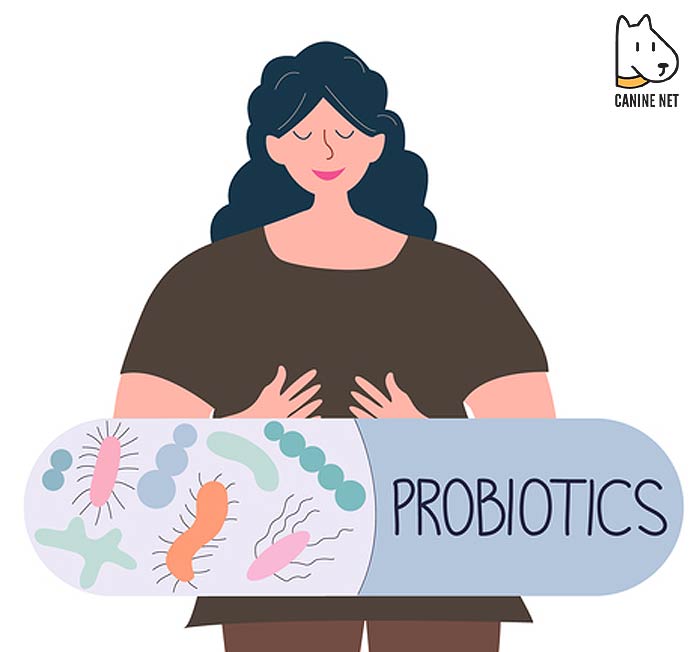 You can give human probiotics for dogs as they will not harm them or be dangerous in any way.
However, keep in mind that they will not offer you the best results either. Dog probiotics are made to match their gut bacteria and overall, their digestive system.
Even if there are common bacteria strains between humans and dogs, there are also some differences that you should take into account.
For your dog's health benefits, you should try to stick to probiotics and other supplements that are designed especially for their species.
Suggested Reading:

Yeast infection in dog ears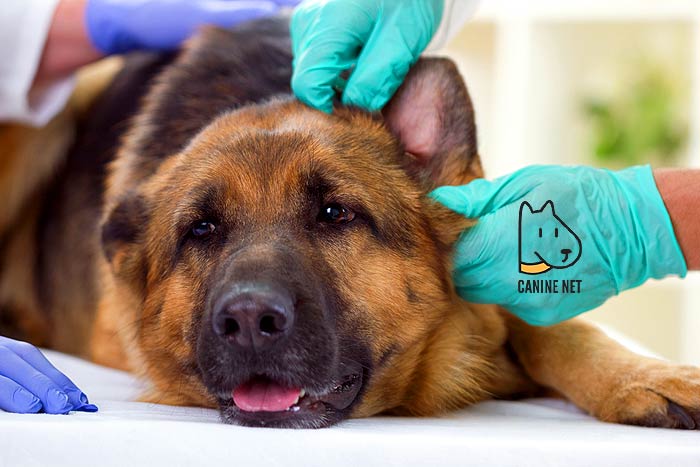 One of the most common areas where your dog might develop a yeast infection in their ears. If your dog has an overgrow of yeast in their ears, they will rub them a lot.
You might also notice they tilt their head as well and whine as they are doing it. With such signs of discomfort, you might want to look into the yeast infection possibility.
A simple inspection of the ears will give you a clear answer. If there is growth there, you will notice, and you will be able to act accordingly.
Some of the causes for yeast infection in your dog's ears are allergies, bacterial infection, a tumor, or a trapped object in their ears.
It is equally essential to establish the underline condition, so you offer your pet the best treatment. Going to the vet for a proper diagnosis will be crucial in such a situation.
Once your doctor establishes if the yeast infection is inside the ear or outside of it, they will also give you proper treatment. This treatment could be an antifungal cream or oil for inner ear infections.
They might also recommend probiotics to make sure the digestive system is in balance.
In extreme cases, your vet might recommend a treatment based on injections and even surgery. It all depends on how severe the infection is and how chronic it became.
Some of the most at-risk breeds to develop a yeast infection in-ears are Labradors, Golden Retrievers, Poodles, and Cocker spaniels.

What are the benefits of probiotics in the dog's health?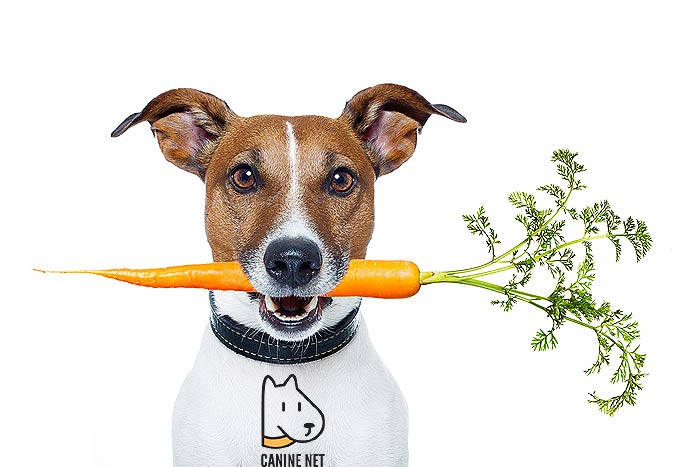 Giving your dog probiotics is a great choice as these supplements can bring many significant benefits to their health.
The main two benefits of probiotics are that they empower the immune system and the digestive system. These two reasons are why dogs should get probiotics even if their overall health is good.
Giving your dog probiotics can prevent a lot of health conditions by maintaining a healthy digestive balance.
Probiotics generate the development of specific fatty acids such as short-chain fatty acids. This will stop harmful bacteria from growing, such as E. Coli, Salmonella, and others.
It is also important to mention that probiotics can help prevent certain urinary tract infections, diarrhea, constipation, or vomiting.

What to look for?
Choosing the best probiotics for your puppy might not be as easy as it seems. The market offers plenty of options to choose from, and you should follow certain aspects if you want to see the benefits you are looking for.
A) Choose human-grade probiotics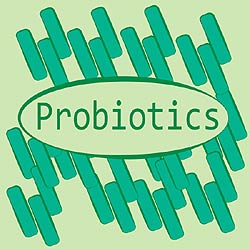 This doesn't mean that you have to give your dog the same probiotics you would take for yourself.
Instead, the ingredients in them are selected as carefully as those for human probiotics. The quality standards and regulations tend to be much higher when it comes to human probiotics than veterinary probiotics.

B) Check the list of ingredients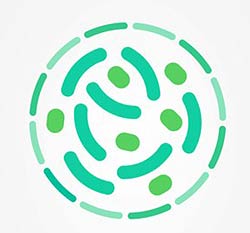 You want to choose probiotics with as many live bacteria as possible. This is why it is crucial to take the time and check the ingredients that you are not familiar with.
Your dog needs live bacteria that is good for their microflora and overall, for their digestive system. Plus, these bacteria types work together like a chain, and some of them are almost inefficient without the others.
Choose probiotics that contain several different strains of bacteria. You will help your dog rather than give them a supplement that will not fix their digestive issue or immune issue.

C) The flavor of the probiotics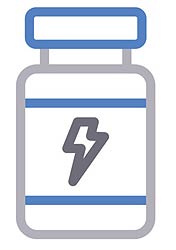 The best probiotics you can choose from are those with no flavor if they come in a powder form.
This type of probiotics will have to be mixed with your dog's food, so if they don't like its taste, you will run into a new problem as they will refuse to eat.
If you want to give them probiotics with a flavor, go for the meat and cheese flavor and probiotics that come in a chewy version.
Your dog will eat those as a treat and even learn to enjoy and expect them over time.

D) Don't rely only on probiotics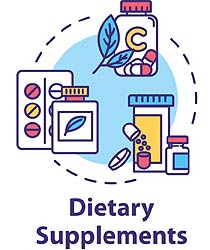 Depending on your dog's condition, probiotics might not be enough to get them back in shape. These supplements work great as prevention methods, and they can treat mild conditions such as a yeast infection that didn't turn chronic.
If your pet has a severe health problem, your vet will recommend you a complete treatment to help them heal.

Best dog probiotics for yeast
Here are the top 6 best dog probiotics for yeast on the market today:
1. NUSENTIA Probiotic Miracle for Dogs and Cats
The first type of probiotics you can give your dog is that they have any digestive issues from Nusentia.
These probiotics will work for both dogs and cats. However, it is essential to check with your vet before giving your furry friend any treatment type.
You can consider giving your dog these probiotics if they have constipation symptoms, diarrhea, tear staining, loose stools, or other digestive issues.
This best probiotic for dogs with allergies is completely natural and vegetarian. It will not contain any eggs, dairy, gluten, rice, or flavorings.
These probiotics are also tested by veterinarians, so there is no need to worry about their safety. Your pet will not suffer any side effects from these probiotics.
You can give these probiotics only to dogs or cats as they are made mostly for their needs. It is important to not treat any other species with this product as it is rich in the nutrients and bacteria dogs and cats need and might not give the same results for other pets.
Pros
Vegetarian product
Great for both dogs and cats.
Helps with all kinds of digestive issues.
100% natural
Easy to administrate
Cons
Not suitable for other types of pets.
Will not help your pet with other issues like joint pain.
Check Price on Amazon

2. Digestive & Immune Power Duo – Enzymes + Probiotics for Dogs
Another type of probiotics that you can use comes from Nusentia as well, and it is a set of two products.
These natural probiotics for dogs are also great for both cats and dogs, and they are straightforward to administer. All you have to do is put them in their food, and they will eat it without even noticing it.
Inside the package, you will get a box of probiotics but also one of the enzymes. Together, both products work for the best digestive health system your furry friend needs.
This set of probiotics and enzymes is recommended by the best specialists and doctors as it can continuously support your pet's health.
With these probiotics, your puppy will not suffer from any digestive issues. It treats diarrhea, constipation, stomach aches, loose stools, and it enriches the look and health of their coat and skin.
This product doesn't contain any GMO, and it is 100% natural. It doesn't come with any flavorings or gluten.
Pros
100% natural product
Set of enzymes and probiotics.
No GMO
No gluten
Easy to add to your pet's food.
Cons
Not suitable for pets with special diets.
Some pets might be allergic to certain ingredients.
Check Price on Amazon

3. Nom Nom Dog Probiotic Support
Nom Nom Dog probiotics are ideal for supporting your dog's digestive system and help them heal from potential issues like yeast infections.
This product is made, especially for your dog's needs to support their immune system and help with any digestive issues.
If your dog had to go through treatment with antibiotics, these probiotics would help them restore their microflora and recover faster.
You can simply mix the right dose of these probiotics with your dog's food, and they will not see any difference in terms of taste or smell.
With this product, you help your puppy heal from digestive issues such as diarrhea, constipation, vomiting, or other unpleasant problems.
All you have to do is give your dog a spoon of these probiotics a day, and you will see how they start feeling better in no time.
Pros
Perfect for post antibiotics treatment.
Easy to mix with your dog's food.
Tested by specialists
No side effects
Helps heal from yeast infection and other digestive issues.
Cons
Only for dogs
Not a completely natural product.
Check Price on Amazon

4. Total-Biotics Probiotic powder for Dogs and Cats
These Total-biotics probiotics will not disappoint you either as they can help your pet significantly.
You can use these probiotics for both cats and dogs, and it will be just as efficient.
These probiotics will support your pet's immune system, digestive system and help them recover from health conditions such as diarrhea, constipation, or vomiting.
By administrating these probiotics to your pet every day, you can help them heal from yeast infection and develop a healthy gut balance that will empower their digestive system.
All the ingredients used to make these probiotics are safe and carefully chosen. The product is tested to make sure your pet will have no side effects from it.
You can use one jar to cover 365 cups of pet food. Just make sure to follow the instructions and give your pet the right dosage.
Pros
Perfect for both cats and dogs.
Made of high-quality ingredients.
Helps with a yeast infection and gut balance.
Supports the immune system.
Easy to mix with your pet's food.
Cons
Not suitable for other pets than dogs and cats.
Might change the flavor of the pet food.
Check Price on Amazon

5. Nutri-Vet Pre and Probiotic Soft Chews for Dogs
Nutri-vet is one of your best options if you need probiotics for your pet as well. Made of high-quality ingredients, this product will offer your pet the support it needs to get and stay healthy.
This product will taste much better than the probiotics powder your pet is used to. It comes in a chewy version, so you can use it as a healthy daily snack.
It is exclusively for dogs, so you will not get the same results if you use it on other pets.
These probiotics help with a yeast infection, but it also supports your pet's daily digestive aspects. It also balances the gut microflora and keeps your dog healthy at all times.
The cheese and liver taste of these probiotics will be a great treat for your dog. Inside one service, there are one billion CFUs of live bacteria and Inulin to help those bacteria grow healthy in your pet; 's system.
Easy to give them to your dog as they will look forward to each snack of these probiotics.
Pros
Chewy texture
Tasty cheese and liver flavor.
Helps with a yeast infection or other digestive problems.
Can be administrated as snacks.
Rich in nutrients and live bacteria.
Cons
They are recommended only for dogs.
Some pups might not like the taste.
Check Price on Amazon

6. Pet Naturals of Vermont
The last but definitely not the least probiotics type you can try for your pet comes from Pet Naturals of Vermont.
You can give your dog these probiotics daily as long as you respect the dosage. They are easy to eat and delicious for your furry friend.
These best probiotic for dogs with allergies are ideal for dogs with any digestive system, including those who follow an antibiotic treatment.
Your dog will develop a proper gut microflora if you give them these daily probiotics.
These probiotics don't contain any corn, wheat, or harmful chemicals. They are safe for all dogs, including those that are allergic.
If your dog is stressed and develops digestive issues, these probiotics will help them significantly.
Pros
Safe for all dog breeds.
Tasty
Recommended for daily use.
Restores gut microflora
Helps with a yeast infection.
Cons
Not recommended for cats or other pets.
Don't fix all the aches that other probiotics help with.
Check Price on Amazon

Frequently Asked Questions
Can I give my dog, human, or cat probiotics?
You can give your dog human probiotics or cat probiotics. Still, the best type for them will be the probiotics created, especially for their needs. While different unique have similar bacteria, some are specific to each species in particular. If you are confused about what probiotics to give your dog, it is safest to ask your vet.

Are dog probiotics having any side effects?
If you administrate the probiotics according to the instructions and respect the dosage, you shouldn't have to worry about any side effects. However, giving your dog a bigger dose of probiotics might trigger their immune system and generate adverse reactions such as vomiting or poor digestion.

Should I give my dog probiotics without consulting their vet?
It is considered safe to add some probiotics to your dog's diet, but you should observe its effects over time. If your dog seems fine and their condition is getting better throughout a couple of days, you have no reason for concern. However, if you notice that they are developing any side effects or refuse to eat, talk to your vet and interrupt the administration of probiotics.

Top-Rated Dog Probiotics For Yeast
Our Pick
There are many reasons we love the Total-Biotics probiotics, and we think you will love them too for your dog.
The fact that you can use these probiotics for dogs and cats makes it a very functional product.
The brand that produces these probiotics has a history that started in 2003, and it is trendy among dog owners.
These probiotics will treat and prevent more than just yeast infection. They are great for balancing your pet's gut microflora and helping them live a healthy life.
You will also like how easy it is to administrate these probiotics to your pet. All you have to do is mix them with the pet food according to the dosage.
Dogs have a sensitive digestive system, and without proper nutrition, they can develop a series of conditions. Yeast infection is only one of the problems your furry friend might have.
To avoid such unpleasant issues or keep them under control as soon as they appear, probiotics are some of the best supplements to consider for your pet. Choose one of the products in this guide and watch your dog feeling better in just a matter of days!
Always ask your vet if you notice any side effects and try different treatments for severe or chronic conditions.

Key References
"Yeast Dermatitis in Dogs | VCA Animal Hospital". Accessed December 25, 2020. Link.