Best Homemade Diet For Dog With IBD: If your dog suffers from IBD (Inflammatory Bowel Disease), you can treat that quickly at home by paying close attention to their symptoms. While going to the vet might be a necessity as well, that doesn't mean you can't take immediate measures to help your dog feel better, even without professional help.
A lot of the help you can give your dog if they have IBD comes through the food you feed them. A healthy diet can make miracles not only in treating IBD but also in preventing it. Not to mention that if your dog has a balanced diet, they will avoid other digestive issues, and they will feel and look healthy!
How do dogs get an IBD?

What to feed a dog with inflammatory bowel disease?

5 Best Homemade Diet For Dog With IBD
If you are not sure what food to give your dog if they have IBD, here are 5 best recipes that will help you keep them on a healthy path.
1) Rice with chicken and veggies

2) Chicken with mashed potatoes

3) Ground Beef with rice and veggies

4) Beef stew for dogs

5) Turkey with veggies

Home-cooked foods for dogs with IBD

Top 5 Homemade Treats for Dogs with IBD
Treats are just as an essential part of your dog's diet as are the rest of the meals. And when it comes to treats for dogs that suffer from IBD, you have plenty of options!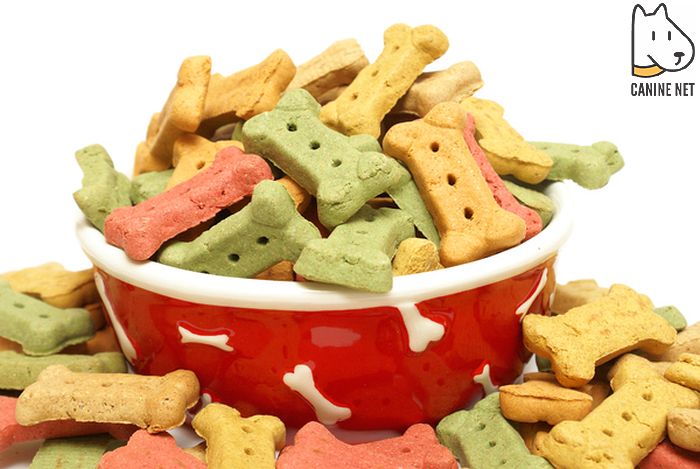 1) Chicken Treats

2) Sweet Potato Treats

3) Frozen Apple Treats

4) Apple and Carrot Treats

5) Cookie-Like Dog Treats

Home Cooked Food for Canine Colitis

Can Dogs Die From IBD?

The bottom line is that IBD doesn't have to be a condition that will endanger your pet's life. If you pay attention to the first symptoms of this disease, you will treat them more efficiently.
Talk to your vet as soon as you notice any IBD signs in your dog's lifestyle and adjust their diet according to their needs.
By doing so, you will not only avoid potential complications, but you will also offer your dog a better life.

Key References
"Inflammatory Bowel Disease in Dogs | VCA Animal Hospital". Accessed December 27, 2020. Link.