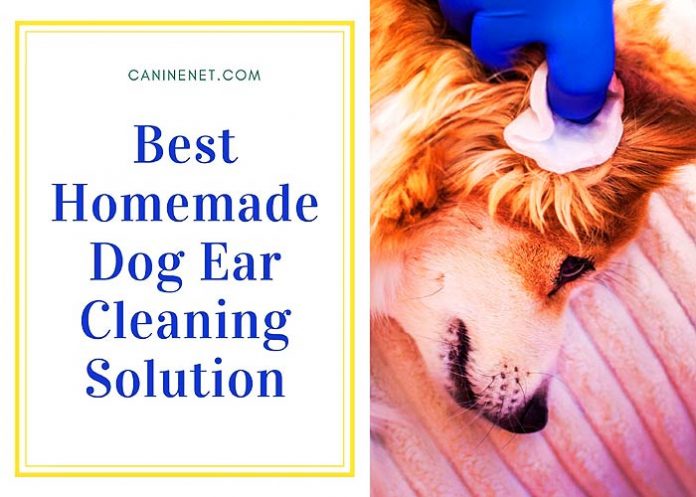 Best Homemade Dog Ear Cleaning Solution: Taking care of your dog's hygiene is just as important as taking care of other aspects of their health. For example, if you want to clean your dog's ears, you can make your cleaner. There are some ear cleaners on the market to choose from, but it is recommended to make your own as you can have complete control over the ingredients.
Plus, there are times when you can't purchase everything you need online, so having your recipe for things like ear cleaning solutions can make your dog's life a lot easier.
Best Homemade Dog Ear Cleaning Solution
Making a safe and efficient ear cleaner for your dog is easier than you might imagine. You can forget all about those toxic chemicals in the ear cleaners you might find on the market. All you need for an excellent solution to use every time you need to clean your dog's ears is water and vinegar. Here's howyou can do it!
All you have to do is mix one part of a distilled white vinegar with two parts of water. Use room temperature water and not another type of vinegar but white vinegar because this one is the safest and will not give your dog any side effects.
Don't use alcohol or hydrogen peroxide, as these substances can cause your dog irritation and even wounds.

How Often Should You Clean Your Dog's Ears?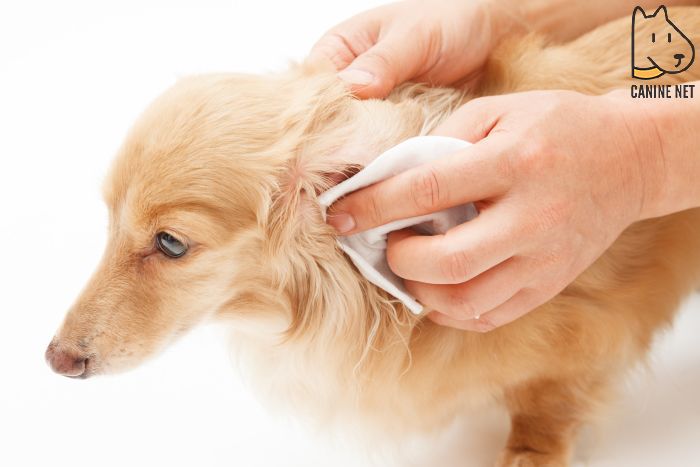 The general rule for dogs with healthy ears is to have them cleaned at least once a month. However, if your dog swims a lot or gets its ears wet, you might want to clean them more often.
Whenever you notice that your furry friend has dirty ears, you should clean them with no delay. Failing to clean your dog's ears as they get dirty can cause several skin conditions such as irritation, fungus, and even infections.
Suggested Reading:

How to Tell When a Dog's Ears Need Cleaning?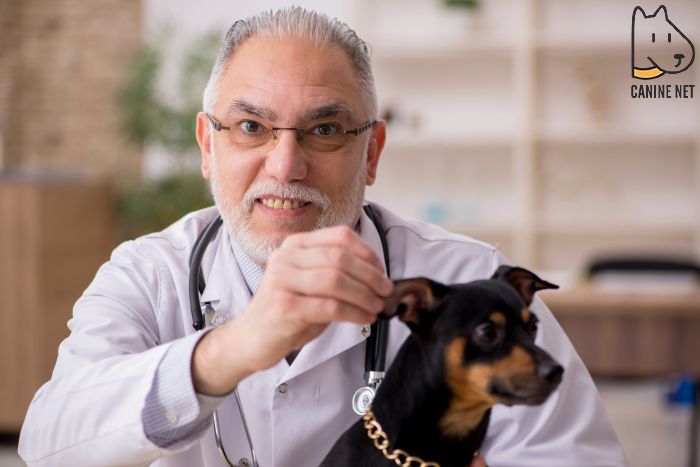 If you don't have experience cleaning your dog's ears, one of the first questions that will come to mind is how you know their ears are dirty. A good ear inspection will give you the answer to that. Look into each one of your dog's ears for any unusual discharge.
The unusual discharge could be a brown discharge layer or a more reddish one and excessive wax and fungus. These could be a sign of ear infection, not just the need for regular cleaning. If your dog has this type of discharge, know that the health of their ears might already be affected, and you should take them to your vet. In addition, these types of discharge could be a sign of allergies, polyps, mites, or other skin conditions that you will need to address.
If you check your puppy's ears every couple of days, you should stay on top of such issues because you will notice the first signs of an unhealthy ear discharge. In addition, if you notice excessive wax or dirt in your dog's ears, you should clean them as soon as possible.

Should You Use Hydrogen Peroxide to Clean Dog Ears?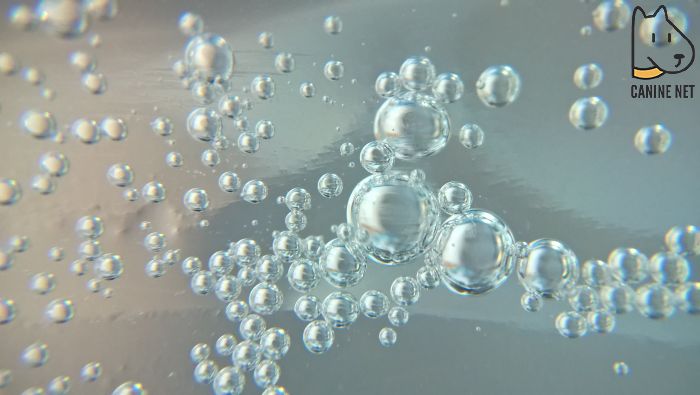 Hydrogen peroxide might be safe for humans to use, but it is not safe for dogs. The hydrogen peroxide will irritate your dog's skin because your puppy has susceptible skin tissue inside its ears.
However, when it comes to veterinarians, opinions are split. Most of them will advise you against using hydrogen peroxide on your puppy's ears. Still, some specialists agree with using this solution under medical supervision.
Why is it essential not to use hydrogen peroxide to clean your dog's ears? Because once the bubbly effect is over, what is left in the ear is water. The water inside the ears creates the perfect environment for bacteria to grow and develop. Therefore, if you use too much hydrogen peroxide, it can cause severe ear damage such as infection and, in extreme cases, even hearing loss.
The bottom line is that all veterinarians agree that you shouldn't use hydrogen peroxide to clean your pouch's ears at home, but don't be surprised if a veterinarian might use an ear cleaner that contains this ingredient.
Suggested Reading:

What are dog ear cleaners?
Dog ear cleaners are solutions made especially for cleaning your dog's ears of dirt, excessive wax, fungus, and another residue that could affect their health in the short and long term. Such a solution will get rid of yeast and mites in your dog's ears as well as fluid and other debris.
You can find different ear cleaning solutions on the market. Still, you can also make your own using water and white vinegar. If you want to invest in an ear cleaning solution for your dog, try to choose one with no chemicals or toxic ingredients. Your veterinarian will guide you in this respect as well.

What are the most common types of ear problems in dogs?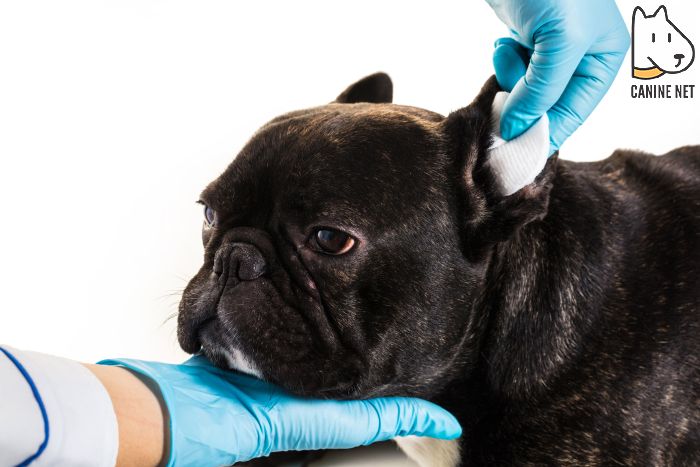 Dogs tend to have very sensitive ears, which is why extra care is a must. You will have to maintain their ears clean to avoid certain ear conditionsthat lead to severe health problems. Here are a few of these ear conditions that you want to avoid rather than treat!
A) Otitis externa
One of the most common ear infections happens in the outer part of the ear. The infection, which could be a fungus or other bacteria infection, generates skin irritation on the external canal of the ear. This could lead to inflammation which can be mild or more serious. A good ear cleaning might eliminate the problem, but if the inflammation is severe, your dog might need a visit to the vet.

B) Otitis media
Another type of ear infection is one that affects the middle part of the ear canal. This tends to be more serious than the first one, as you will have to clean your dog's ears deeper. Usually, otitis media spreads from an otitis externa type of infection that was not adequately treated. This is why it is essential to regularly check your dog's ears and clean them as often as necessary.

C) Otitis interna
Otitis interna is the most complicated type of ear infection. This type of ear infection also roots in an infection of the external ear that got left untreated. If you don't treat the otitis interna infection, your dog might lose their hearing entirely. Other side effects of otitis interna infection are facial paralysis or vestibular signs.

How Will I Know If My Dog Has An Ear Infection?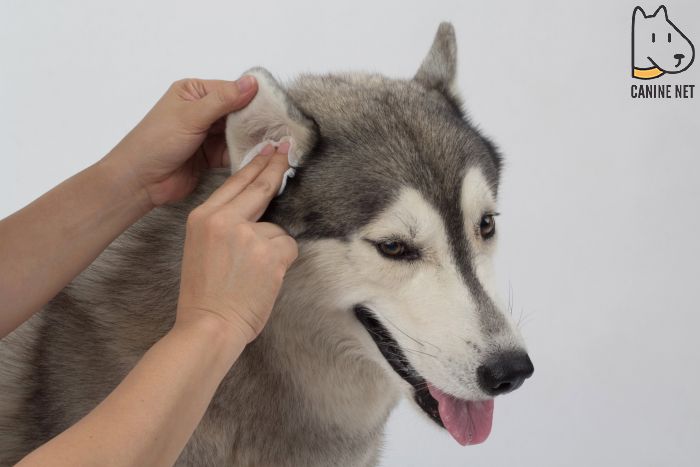 To treat your dog's ear infection, you will have to identify it correctly first. If you wonder how you can tell whether or not your puppy is dealing with an ear infection, there are specific symptoms to look after. For example, if your dog is shaking their head often, scratching their ear, show any signs of pain, dark discharge, or unpleasant odor, or if they have any scabs on their ear, the chances are that they suffer from an ear infection.
If you notice such side effects, make sure to clean your dog's ears properly and take them to the vet for further investigation. However, the final diagnostic will be put by your dog's vet so you can identify these signs at home. Still, you will find it hard to establish the severity of their condition.
Suggested Reading:

How Can I Help Prevent Ear Infections?
Even if ear infections are relatively common in dogs, with about 20 % of them suffering from such a condition, that doesn't mean you can't prevent them. Here are some valuable tips to help your dog have good ear health and stay away from any complications.
A) Make sure your dog has a good ear hygiene
Keeping your dog's ears clean might be some of the best solutions if you want to keep any type of ear infection away from them. Clean your dog's ears every time you find it necessary upon checking. If your dog has healthy ears and you check them regularly, once a month should be enough for an ear cleaning schedule.

B) Check your dog's health regularly
Keeping a close eye on your dog's health is essential as well f you want to keep ear infections away from them. Sometimes ear infections are a result of thyroid disease or other endocrine disorders. Your vet will run a set of tests on your dog if you suspect something is wrong with their health, and they will add the proper diagnosis.

C) Dry their ears after swimming
If your dog goes for a swim often or if you walk them and the rain starts all of a sudden, make sure to dry their ears as soon as you get home. Use a dry cloth to absorb the moisture in their ears and gently rub it inside each ear. Using the corner of the cloth will ease your task significantly. Your dog might not like that at first, but the more you do it, the better they will enjoy it.

Is it Safe to Clean Your Dog's Ears?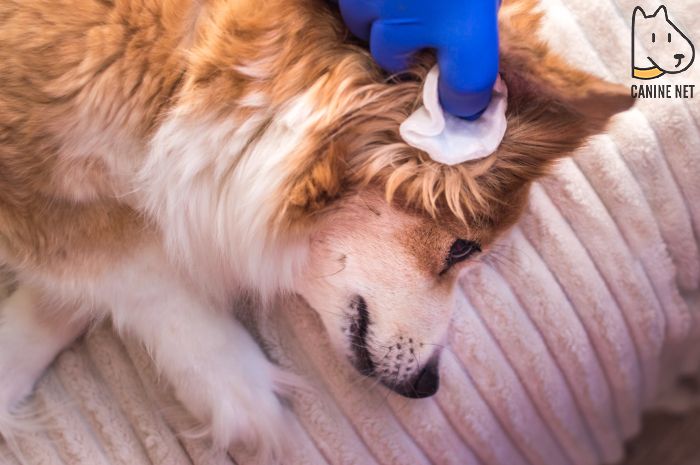 Cleaning your dog's ears is not only safe but it is also recommended. You need to maintain your ear clean to avoid other conditions such as infections or irritations. However, it is also essential to not overdo it. Only clean your dog's ears once a month unless you notice signs of debris or you take them swimming. If you clean their ears daily, you might irritate the skin, and you will eliminate the excellent wax later that should be in their ears. Wax is only bad for your dog's ears and hearing sense if it is in excess.

What Tools Do You Need to Clean Your Dog's Ears?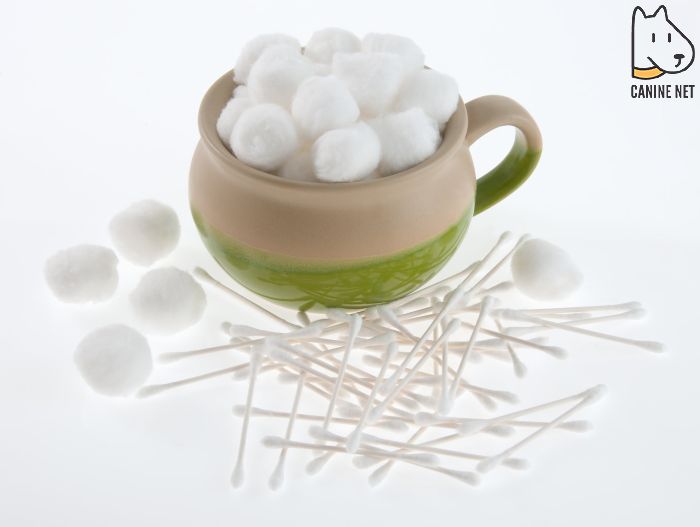 You can easily clean your dog's ears at home without having to invest in any fancy equipment. However, there are still some basic supplies you need so you can clean your dog's ears correctly.
The first thing you will need is a gauze or a cotton ball, a towel, and the cleaning solution. It is also essential to make sure that all these supplies are clean before you use them on your dog's ears. Also, stay away from using Q tips because their pointed tip can harm your dog's ears. Q tips can even push debris and dirt inside your dog's ears, creating infections.

Do all dogs need to have their ears cleaned?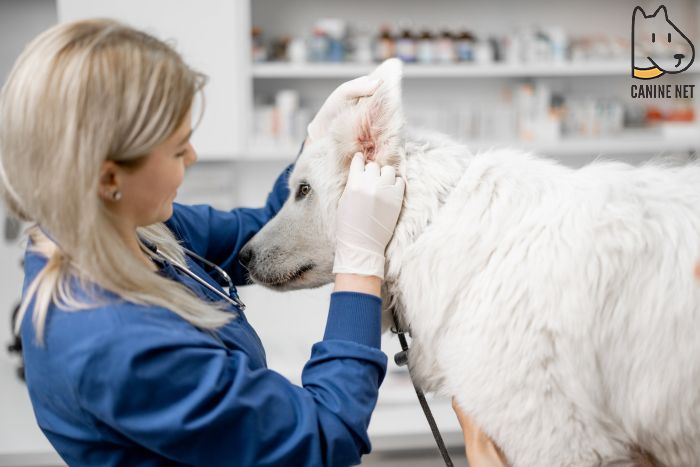 We established that it is vital to ensure that your dog's ears are always clean, but that doesn't mean you need to clean them. In general, dogs with healthy ears and overall hygiene don't need their ears cleaned often, and some don't need this at all.
If you clean your dog's ears, you might irritate their skin and give them health problems they don't have if they are not dirty. This is why it is so important to carefully inspect your puppy's ears before you decide if you should clean them or not.
Checking with your veterinarian will help you know when and if you should clean your dog's ears according to their health.
For example, if you notice that your dog's ears are irritated or turned reddish and present signs of inflammation, don't clean their ears and take them to the veterinarian to establish a proper diagnostic.

Frequently Asked Questions
Q: Can I use the same ear cleaning solution for both cats and dogs?
A: If you use an ear cleaning solution you made at home, it is safe to use on both your dog and your cat. But if you purchase an ear cleaning solution from the market, you want to read the instructions it comes with and only use it for the types of pets it is intended to be used on.

Q: Should I clean my dog's ears if they are in pain?
A: No, if your dog shows signs of pain when you try to clean their ears or simply touch them, you should stop and take them to the veterinarian. This might be a sign of a severe condition that needs to be addressed by a specialist. By trying to clean their ears when they are in pain, you will only aggravate their state.

Q: Why are your dog's ears emanating an unpleasant odor?
A: When your dog's ears get too much wax in them or when they get their ears wet and not adequately dried, you might notice an odor coming from them. This is a sign that you should check their ears closer and clean them properly. In addition, the wax buildup and other bacteria that can thrive inside the ear can generate an unpleasant odor and be a sign of an ear infection.

Apply the information in this guide to keep your dog's ears clean at all times and without hassle.
Keep in mind to always talk to the veterinarian to get the best diagnosis for your puppy. If you don't maintain healthy ear hygiene for your dog, they will be prone to develop many health conditions that might range from mild to severe.