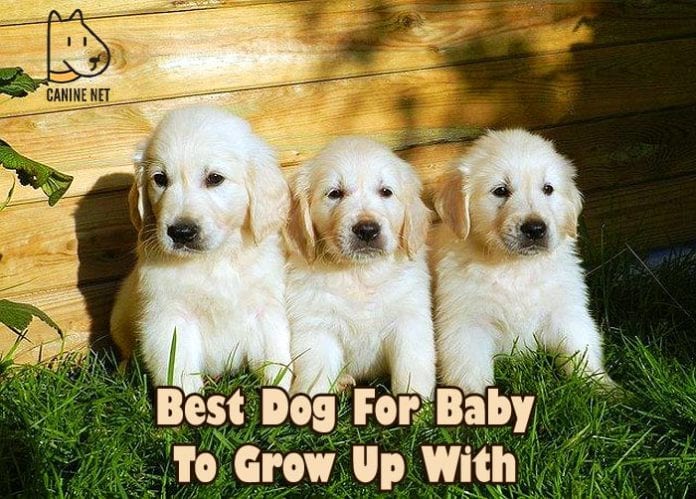 Growing up with pets has several benefits for your child. And when it comes to pets, dogs are some of the best to go for. There are so many breeds of dogs that you might wonder which one is ideal for your baby. Not all dogs are the same, and not all children react the same to those animals either.
So, there are several aspects you should consider, including the type of house or apartment you have. Your child's age is also essential, and if you have other pets in the house already. So, what is the best dog for baby to grow up with?
Best dog for baby to grow up with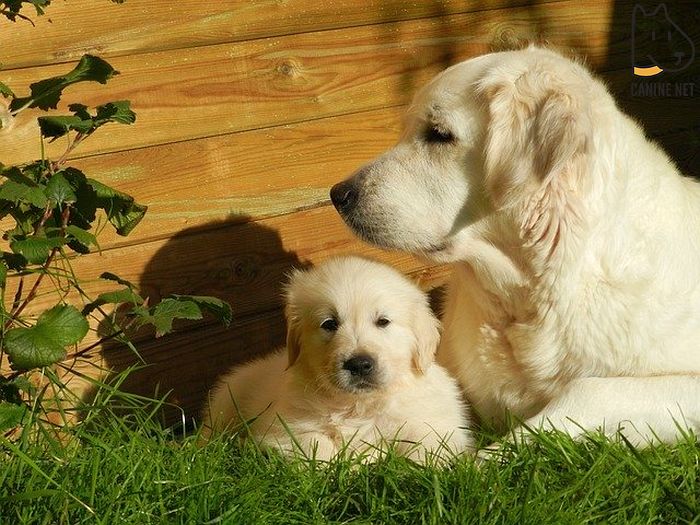 The best dog breed for all types of children and family is considered to be Golden Retrievers. But there are other breeds that you might find attractive as a good companion for your children, such as a Beagle or Collie.
Ultimately, you will have to consider baby dog breeds that will also feel comfortable in your environment. This has to be an arrangement that works in a mutual benefit type of relationship.
Suggested Reading:

Best dog for scared child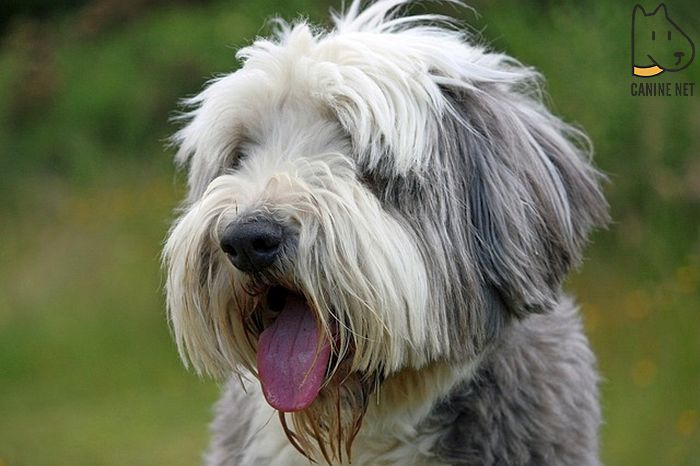 If your child is scared of dogs in particular or animals in general, you will have to choose the dog breed even more carefully.
Most dog breeds are safe for children if the dogs are trained properly, but some are definitely better than others.
Your new pet should be friendly, playful, and easy to train to be the right choice for your baby. Bearded Collie will be a good option for a scared child. This breed is kind and very easy to train as puppies.
Your baby will fall in love with it as soon as they start playing with their new friend. Bearded Collie dogs will become a loved and relaxing member of your family, and you will start to enjoy every day with them.
The second option would be a Beagle. Beagles might be a bit more challenging to train than a Bearded Collie, but with patience and love, they will become great dogs to have in your home.
Suggested Reading:
They are very loving and friendly, so you will notice fast that Beagles get along with everyone.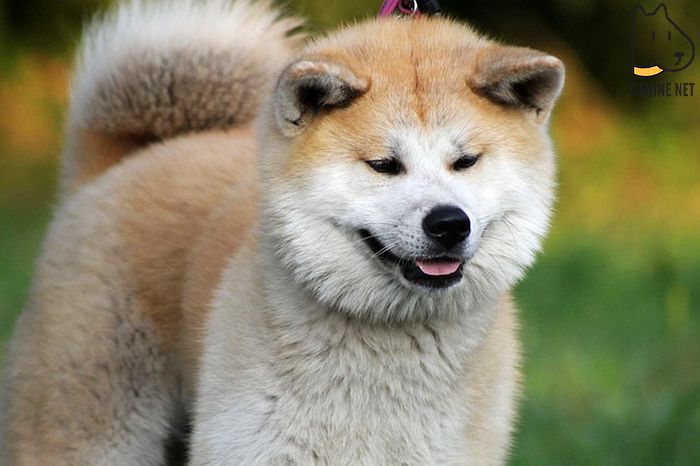 Just like there are dog breeds recommended for children, there are also opposite types. Keep in mind that no dog is bad, but some might be harder to train and wilder than others, which are features you should avoid if you have kids in your home.
Akitas are an example of dogs that will not get along great around small children. These dogs are excellent as guard dogs but not as dogs to have around your baby because they are instinct-driven. Akitas are very reactive, and they can get hyper at the smallest threat. This could create a danger for your child.
Alaskan malamutes might not be the best option, either. These dogs need a lot of action, and they love spending time outdoors to an extreme. If they don't get the action they need, they might react in a less than pleasant way, which is not appropriate around small children.
Bullmastiffs might be a compromise option for your kids, but they come in large sizes, and they are very agile at the same time. This makes them prone to potentially hurt your child without the intention of doing so. Plus, training them is a challenge as well.
Suggested Reading:

Best dogs for babies and cats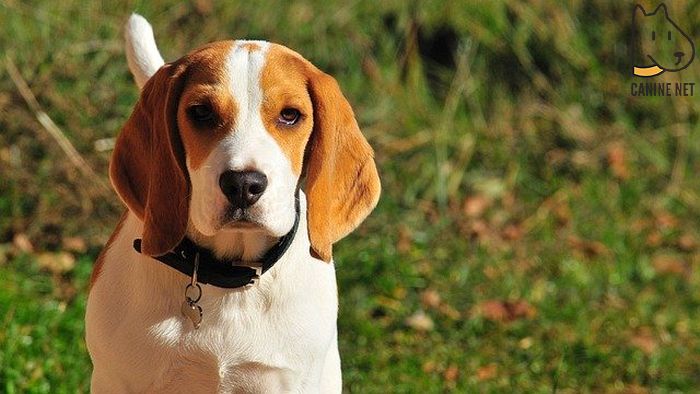 If you have a baby and a cat, you will have to consider both of them when planning to bring a new dog into the house.
There are dog breeds that will love both your baby and your cat, and don't be surprised if they get best friends in no time.
One of these breeds is the cute Beagle. As we mentioned, Beagles love everyone, and cats are no exception.
Another breed that will be a great choice is the Bulldog. Bulldogs might be intimidating due to their size, but they have a kind and loving character, and they are easy to train.
Labradors are also great for both children and cats. These child-friendly dog breeds (Labs) are enthusiastic pets, and they get too large sizes, but they are not a threat to cats. They love to please everyone, and they are highly intelligent as well.
Also, if you want a dog that will play with your cat, a pug might be just what you need. They are full of energy, and they can keep up with your cat and baby with no problem.
Suggested Reading:

Best dog breeds for families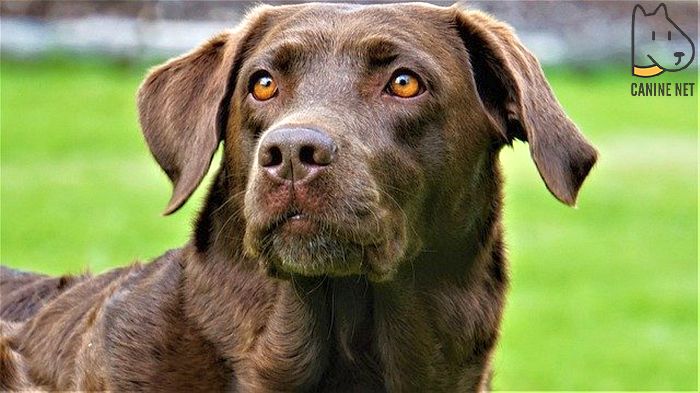 If you are looking for a new friend in your home, choosing a dog will be challenging. Depending on your family's size, your dog will have to get along with every member of it and vice versa.
A family dog is more than a dog that gets along with your child. It is a dog that will be easy to accommodate in your environment, and that will be a protective dog as well.
Again, we will have to mention Labradors and Beagles, but there are other breeds to add to this list. Bulldogs will also be an excellent option for your entire family. These breeds are a joy not only for children but also for the elderly to count on them being a valuable member of your home.
We will have to mention Golden Retrievers as well, thanks to their intelligence and kind nature.
Suggested Reading:

Best small dogs for babies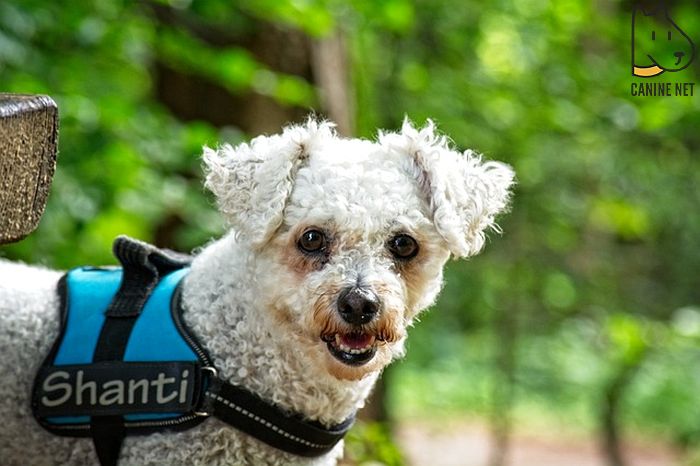 Let's say you want a small breed of dogs to add to your family, and you want to make sure the new pet is safe for your baby. If that's the case, you will be glad to know there are options to choose from.
Bichon frises are some of the most adorable small dogs you will find, and your baby will love them too. They are fun to play with and can be trained as well. These pups are also hypoallergenic and extremely social, so you will enjoy them in your family for sure.
Another small dog breed you will love is the Bolognese. These small dogs are great for babies, mainly because they don't get scared of them.
Your baby can play ruff with these puppies, and they will both love it. But they are not hyper dogs, so they will also have plenty of calm moments.
Boston terriers will be an excellent choice for your baby as well. They are very social, and they love to get along with everyone.
However, they have a sensitivity for children, and they could play for hours with them. Other breeds from the terrier category will be a good option, such as Border terrier or Australian terrier.

Best guard dogs for families with infants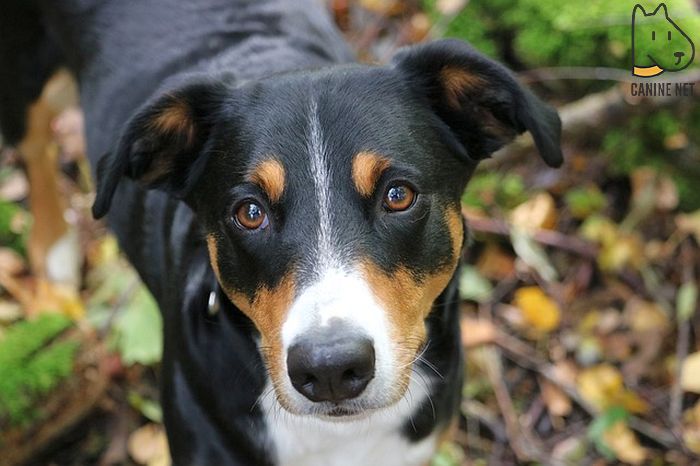 If you are just bringing a newborn into your home and bringing a puppy too, so they grow up together, you need to choose the dog wisely. This could be a match made in heaven if you pick the right dog for your baby.
You want a dog that will get along with your baby, but it will also be low maintenance. As you bring a newborn into your home, your attention will be mostly on them. So, the puppy should help you create a loving and relaxing atmosphere but not harden your life.
One of the best breeds that will also protect your home on top of playing with your infant is the Appenzeller Sennenhund. These dogs are smaller than more popular guard dogs, but they are agile enough to be alert and protect your home. They are also very playful, so your kids will love them.
If you are looking for a dog that comes in a bigger size, you might want to consider the Caucasian Shepherd Dog. These dogs are big and fluffy, and they react fast if they sense a threat. However, they are also very kind and playful with children and other members of your family.
The more popular German Shepherd breed is an excellent guard breed. But these dogs are also very loyal and dedicated to all the members of your family. You can count on this breed for a great quality time but also for keeping your home safe.

Choosing a dog is a great responsibility for everyone in your home. This is the reason why you shouldn't decide on the breed lightly. But keep in mind that good training and the right amount of love will turn almost any dog into a great companion.

Key References
"Dogs and Babies | ASPCA". Accessed November 01, 2020. Link.